Allow us to introduce ourselves
In a big loop of the Moselle river, between Traben-Trarbach and Bernkastel-Kues lies the quaint wine village Kinheim. In the midst of the ancient heart of the village, characterised by narrow and winding alleys, you will find our historical winery.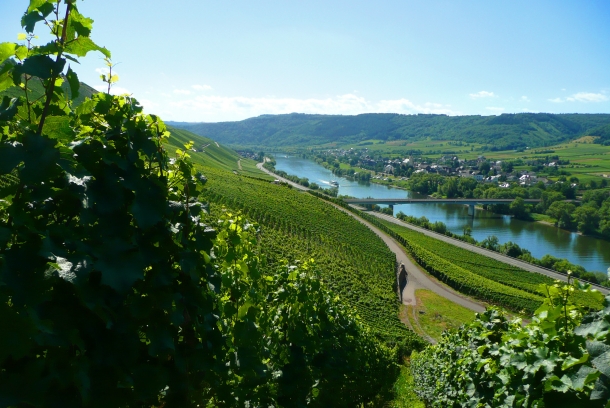 Here, in the sun-drenched Moselle valley, our wines grow in the famous vineyard regions of 'Kinheimer Rosenberg', 'Erdener Treppchen' and 'Graacher Himmelreich'. From a gentle fruity Riesling to a full bodied Dornfelder, from a fruity Pinot Noir to a lively Rivaner - a fine selection of wines directly from the wine grower. Find your favourite, our wines are waiting to delight you.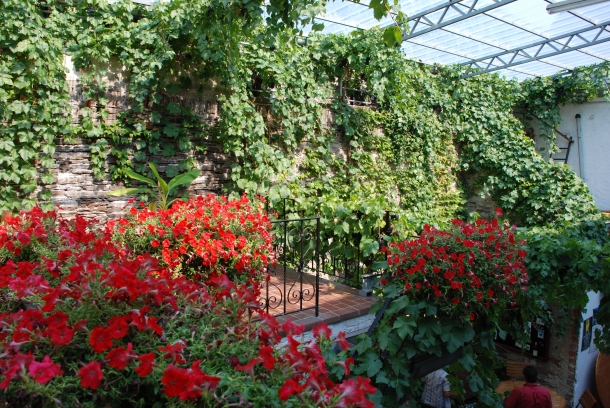 ---
A note on the family coat of arms
This coat of arms can be found at various places along the Moselle river, for example at the Josephshof and at the presbytery in Graach, as well as at the entrance of the monastery St. Matthias in Trier.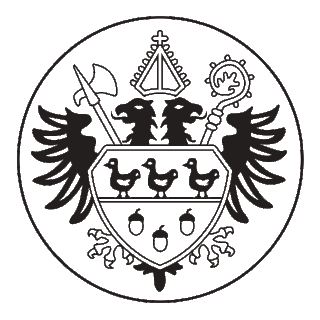 The coat of arms is known to have existed since about 1700, when three brothers from the Henn family resided in three of the most prominent monasteries in Trier as abbots:
1. Alexander Henn, abbot of St. Maximin, 1680-1698
2. Wilhelm Henn, abbot of St. Matthias, 1700-1727
3. Benedikt Henn, abbot of St. Martin, 1701-1747
The three hens in the coat of arms stand for the family name. The three acorns refer to the place of origin of one part of the family from Büllingen in the Venn Heights, a region rich in forests. Eagle, halberd, crosier and mitre are symbols of worldly or ecclesiastical power. The oldest documented evidence of the family goes back to a Peter Hennen. In 1482 he was a civil lay assessor in Kynnem in the Kröver Reich.