The personal note
Enjoy the personal note of our house
- wine, music and hospitality -
a house of pleasing ambience.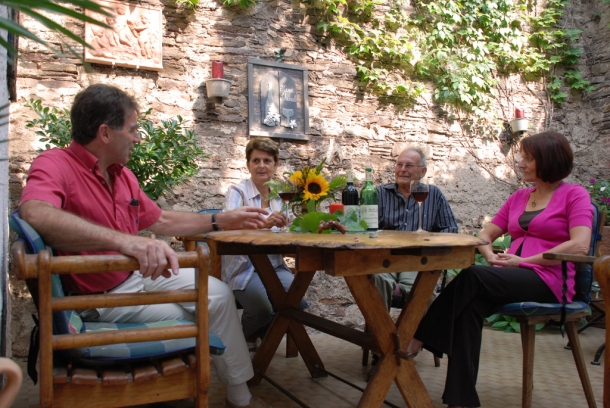 Partake of fine wines
in our terraced wine arbour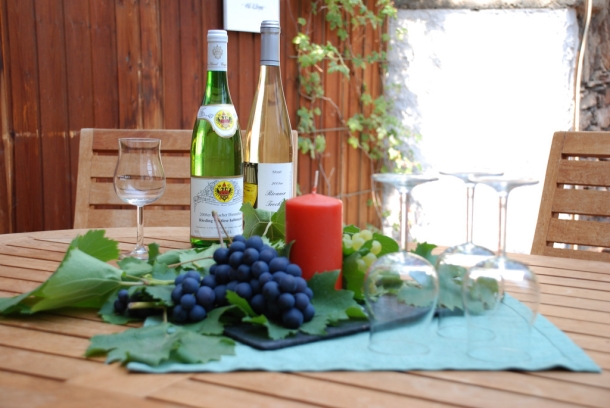 nature and fine arts
We'd be happy to welcome you to a wine-tasting at our winery. Our old winery provides room for up to 60 people for a sociable gathering.
If you'd like to surprise family members, acquaintances or business associates with a gift of wine, we can arrange this directly from here..
Your warmly invited to both try and select according to your own taste!